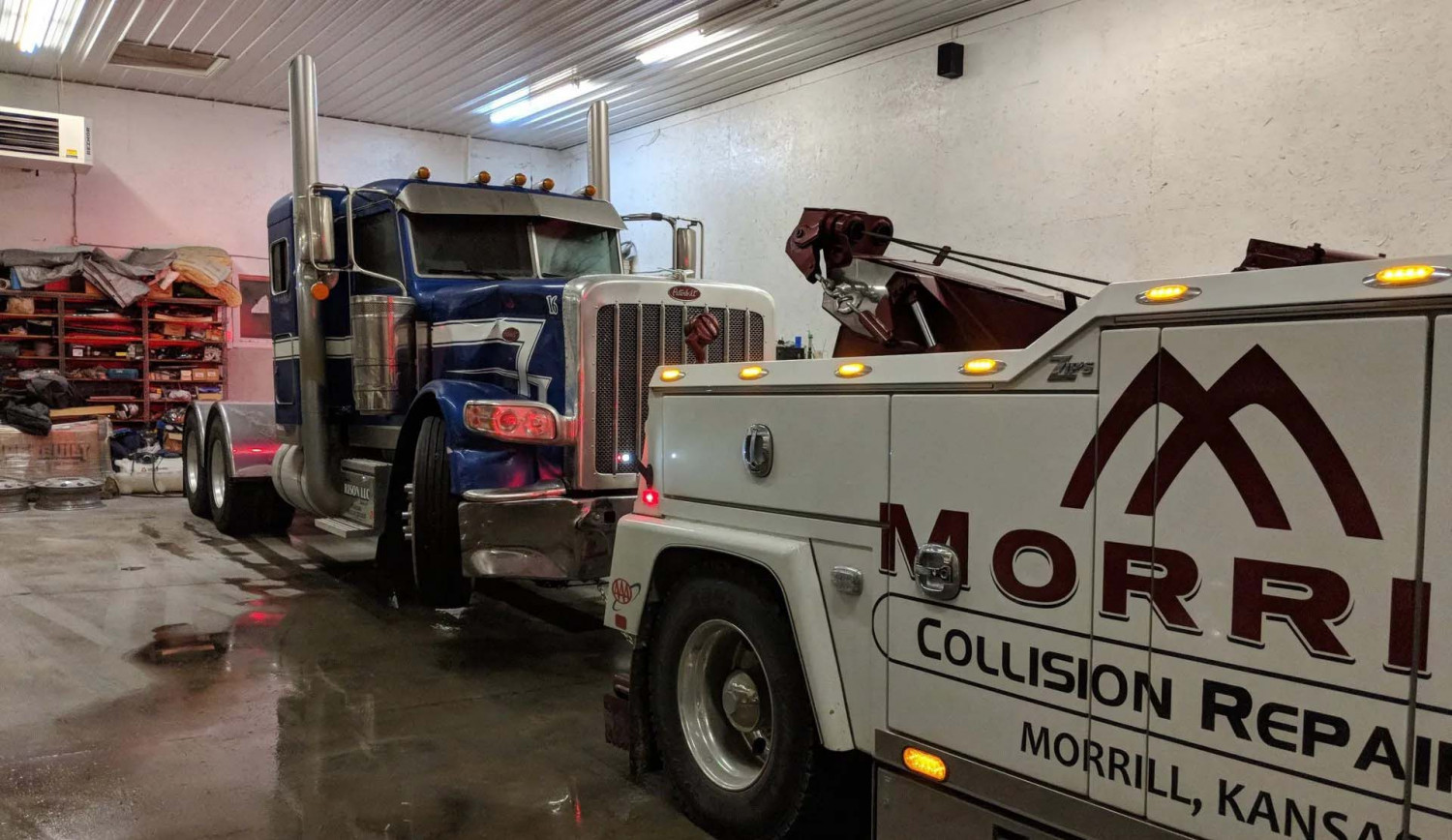 Our Testimonials
Family Owned | 24/7 Emergency Towing | In Business Since 2001
Here's what customers are saying about MCR Towing!
"I was stuck at 10pm on the side of the HWY after a coyote encounter. Lonnie came within 15 minutes of being dispatched by my insurance company. He assured me my car would be taken care of and in a very timely manner, even though it was a long holiday weekend. He and his wife Melanie and the guys in the shop made everything so easy. My rental was clean and gas efficient. The service and customer care I received was beyond my expectations. Thank you to the Teeters and Morrill Collision, you're just like family!"
"They arrived within an hour, were very nice, and after dropping my van off at my mechanic, gave me a lift home on his way out of town. I would for sure add their contact info to my phone for future use."
"Let me start by saying I am a total city girl. I was visiting KS and my Google took me to a long pebble open road. An incident happened with my car and I was stranded with no cell phone signal and no help in sight. I could only imagine being the dinner for a wild animal - lol!

As I prayed that God would send me help, 3 angels showed up, and I truly mean ANGELS. One was Drew who just happened to work late that day and drove down the road. He stuck it out till the end and helped me. I still cannot thank him enough.

Kristina, who fed me dinner while Drew had me sit in his warm car as he helped assist with my car. Kristina's daughter who just came from track practice who sat in the car with me which kept my nerves low, and most of all... MCR Towing who did an excellent job of handling my car. They were excellent in customer service, they were efficient and they had me back on the road in no time. THANK YOU -- THANK YOU--THANK YOU!!

As a black woman in America I wish this would have made the news as I experienced America at its best with these 3 Angels! Thank you all again, my heart is forever impacted by your kindness, care, and help.

From a city girl who was so scared until you all came along."
"Great website to keep customers informed of the process!"
"I loved getting a photo of the progress. Claim was filed very quickly and easily. Very satisfied and impressed."
"That was really awesome! I have never heard of such a thing! Thanks for sharing! Very impressed!"
"Very courteous and helpful. Went extra mile getting us to a mechanic that could get us right part quickly so we can get back on our long journey."
Hey bud, it's Jake (Navy Chief from Tinker, OK en-route to Offutt with the Range Rover). You did a phenomenal job and I am more than pleased with your service. Hands down the best towing service I've ever experienced in my life and trust me, been around the world twice and serving for 17 years, so I've had a lot of experience with towing companies. You did a phenomenal job and I could never thank you enough. I know it's your job and all, but you went above and beyond and I could never thank you enough. Again, best tow company hands-down! Take care of yourself."
"Lonnie came today to pick up my mom's Escalade and take it to Kansas City. We were treated with the respect and friendliness you don't get anywhere else. He really knows his job well, and was careful to make sure the car was strapped down and secure. Which made her day to see that she had no worries. Will definitely be using your services in the future and referring to friends!

P.S. also got a handshake which is very rare in today's world!"
"I am very grateful for your excellent service and will spread the word. YOU treated my car like it was yours and the guys said you were 'the best they've seen'!! They originally had me set up with an outfit in St. Joe and I balked and did NOT want them!! I am very glad they sent you! THANKS!"
Falls City, NE 68355; Sabetha, KS 66534; Hiawatha, KS 66434; Rulo, NE 68431; White Cloud, KS 66094; Troy, KS 66087; Humboldt, NE 68376; Table Rock, NE 68447; Pawnee City, NE 68420; Seneca, KS 66538; Lancaster, KS 66041; Muscotah, KS 66058; Whiting, KS 66552; Netawaka, KS 66516; Goff, KS 66428; Frankfort, KS 66427; Beattie, KS 66406; Baileyville, KS; Shubert, NE 68437; Brownville, NE 68321